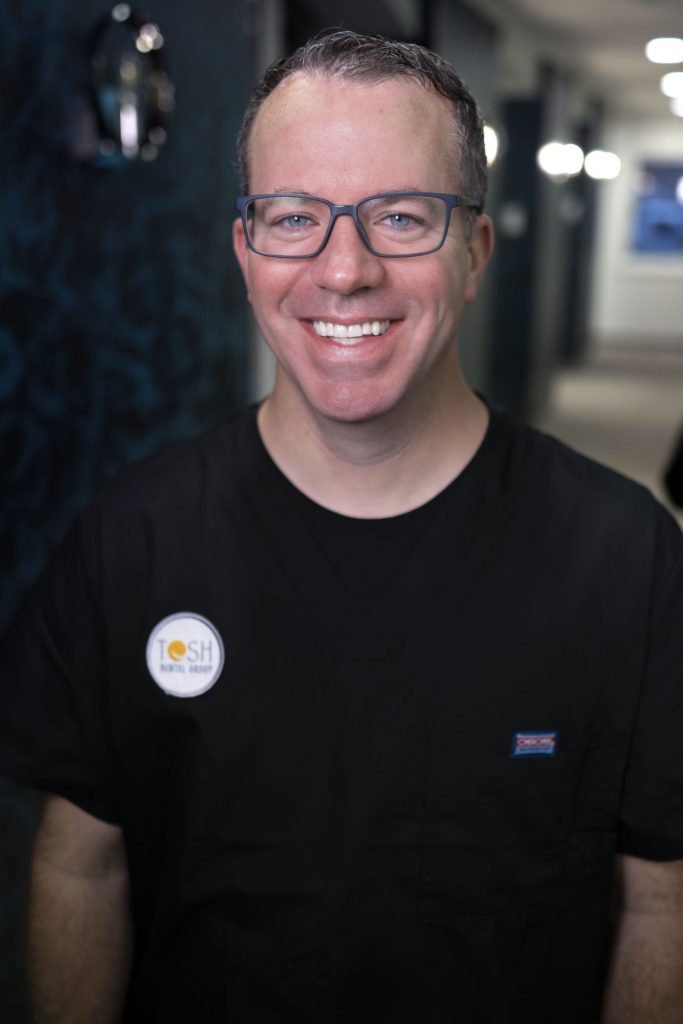 Michael R. Tosh, DDS
Dr. Michael Tosh grew up in Logansport, Indiana. He spent his childhood working on projects in the garage with his dad and learning about the medical field from his mom, a registered nurse. Math and science captured his interest in school. His mom's nursing career directed him toward a future in the medical field. He found dentistry to be the ideal blend of his interests and talents.
After completing his undergrad studies at Indiana University in Bloomington, Dr. Tosh relocated to Indianapolis and attended the Indiana University School of Dentistry where he received his Doctor of Dental Surgery degree.
Dr. Tosh began his career in Indianapolis before opening Tosh Family Dental in Lebanon in 2005. In 2013 the office became Tosh Dental Group reflecting a team approach to dental care. Blessed to truly love his career, Dr. Tosh is committed to giving each patient the best experience. He attends many hours of continuing education annually to challenge himself and to stay on top of innovation.
Family life fills most of the Tosh's free time. Dr. Tosh and his wife, Heather, are very fortunate to have three wonderful children. Their sons, Gavin and Garrett, and their daughter, Elliotte, keep them very busy. Dr. Tosh and Heather still occasionally find time to enjoy dinner out with friends or catch a movie.
Opened Tosh Dental Group in October 2005
Education
B.S. Biology, Indiana University
Doctor of Dental Surgery, Indiana University School of Dentistry
Professional Memberships
American Dental Association
Indiana Dental Association
Dental Organization for Conscious Sedation
Just for Fun
Worst jobs? Donut maker, aerobics class supervisor, golf course maintenance
Favorite waste of time? Playing video games, watching movies, and reading—all at the same time!
Worst injury? Machete to the knee
Favorite Christmas present? Blue bike with yellow mag wheels
If you were a kitchen utensil, which one would you be? Ginsu knife