We take it as the biggest compliment when our patients tell friends and family about us. We're proud to earn the trust of so many and to see that reflected in our reviews. Here you'll find comments from some of our existing patients. We vow to care for you and your friends just like our own family.
Recent Reviews
Dr. Tosh and his staff are the best. The office atmosphere is welcoming and happy. The staff always make sure we know what is happening before they start. – Harley B.
---
I do not like going to the dentist at all, ever. But all the good people at Tosh including the Dr. made it more tolerable than any other dentist out there. GREAT JOB GUYS!!! – Sam S.
---
Another successful visit with Tosh Dental! I would like to thank Nicole, Michelle, Amy and Dr. Tosh for helping make things so easy – from check in to my cleaning to check out. So nice and great personalities! Thanks!! – Randy W.
---
Dr. Tosh and staff are fantastic with kids. – Angie H.
---
My children and I absolutely love Dr. Tosh and his wonderful staff. I've never seen children so excited to go to the dentist. – Brandi M.
---
My experience at Tosh Dental Group was nothing short of fantastic! Typically, dental visits are something I dread going to, including this one. However, my mind was quickly put at ease the second I walked through the door.
The ladies behind the front desk were very welcoming and made me feel right at home. My dental hygienist did a great job with my cleaning and was very gentle with my sometimes overly sensitive gums. Dr. Tosh came in and kept the mood light and fun. They answered the many questions I had and gave me different options for the future.
Going forward, I never go anywhere else. You all are awesome! – Josh J.
---
The best dental care I've ever received. Dr. Tosh and his staff are professional, courteous and best of all personable. They make you feel like your among friends. Makes me feel at ease no matter what procedure I'm having done. I have been going to him for ten years and would highly recommend him to anyone looking for a Dentist. – Victoria K.
---
Check Out More Google+ Reviews Here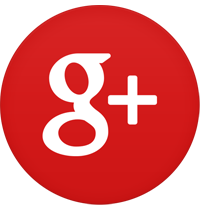 Write A Review Here