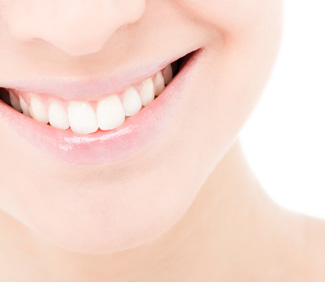 Things like what we eat and drink, smoking, and even aging cause your teeth to lose their natural whiteness. Modern advances in dental technology allow for easy, cost-effective solutions to bring back your shiny white smile.
We use the Ultradent brand take-home kit for teeth whitening, and we will give you instructions on how to get the best results when using it. With Ultradent, you will receive all of the benefits of professional teeth whitening without coming to the dental office. The procedure involves teeth-whitening trays that are designed to fit comfortably in your mouth.
Benefits of Teeth Whitening
The benefits of teeth whitening often go deeper than just having a white smile. Whiter teeth make you look younger and healthier, which can make a difference in your social or professional life. Let us help you prep for that big job interview or your next class reunion. You'll be smiling more and brightening everyone's day!
Why You Might Need Teeth Whitening
If you often drink any type of drink that has a strongly pigmented color, like juice, soda, coffee, or tea, then your teeth might become discolored over time. This would be a good reason to have your teeth whitened, and there are many other reasons why you might want to whiten your teeth. For example, tobacco use is well known for causing tooth discoloration, and regular brushing will not remove the stains.
Brilliant White Smiles in Lebanon, IN
If you want to whiten your teeth for any reason, just give us a call, schedule an online appointment, or come in and see us. We will help you to get that pearly white smile!