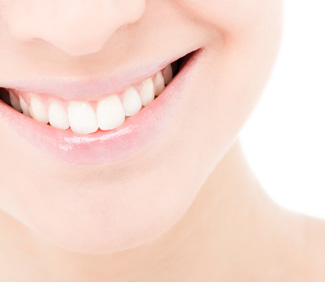 Things like what we eat and drink, smoking and even aging cause your teeth to lose their natural whiteness. Modern advances in dental technology allow for easy, cost-effective solutions to bring back your shiny white smile.
Our office recommends professional take-home kits for teeth whitening. These kits produce excellent results over a longer period. The process is simple. After we take an impression of your teeth, our dental assistants fabricate a whitening tray custom fit to your mouth. You receive the trays and prescription-strength whitening gel along with instructions. You simply fill the trays with the whitening gel, and place the trays in your mouth.
Benefits of Teeth Whitening
The benefits of teeth whitening often go deeper than just having a white smile. Whiter teeth make you look younger and healthier, which can make a difference in your social or professional life. Let us help you prep for that big job interview or your next class reunion. You'll be smiling more and brightening everyone's day!
Why You Might Need Teeth Whitening
If you often drink things with artificial or natural color – like juice, soda, coffee or tea – then your teeth may become discolored over time. Tobacco use is well known for causing tooth discoloration, too. The dentin inside your teeth darkens with age, just like hair color often changes to gray over time. These all lead to an overall darkening of your smile. Let us know if you are curious about whitening. We are happy to evaluate whether you would see good results with an at-home whitening kit.
If you want to whiten your teeth for any reason, just give us a call or schedule an appointment online. We will help you to get that pearly white smile!