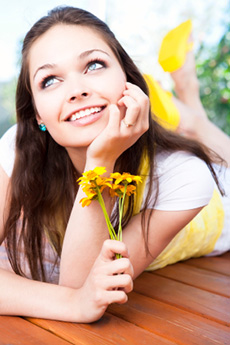 Uh oh! Did someone say "root canal"? Well if they did, it's okay. Root canals no longer deserve a bad reputation. Today's procedures are nothing like those infamous stories we've all heard. We consider it our duty to make you comfortable during your visit. That goes for routine visits as well as times when you have a toothache. Don't let your fears keep you from receiving much needed dental care.
Why You Might Need a Root Canal
In the earliest stages of infection, you may not feel any pain. When the infection progresses, you could have a toothache, swelling or even a dental abscess. If your tooth is sensitive, we'll do some simple tests to find out if the problem lies in the pulp (or center) of the tooth. Decay or an injury may have compromised this area. If the tests are positive, a root canal may be recommended to remove the affected area and save the tooth.
Benefits of a Root Canal
During root canal treatment, the inflamed or infected pulp is removed, and the inside of the tooth is carefully cleaned and disinfected. It's then filled and sealed. Afterwards, the tooth is restored with a crown or filling for protection. The tooth then functions like normal again.
In more complex cases, Dr. Tosh may refer to an endodontist, or dentist who specializes in root canal treatment. Often these doctors have access to specialized instruments as well as a practice focused on the specific procedure. We have the utmost confidence in these specialists.
Forget the old hearsay on root canals, and call us at the first signs of pain. We want to keep your teeth and gums looking and feeling healthy!