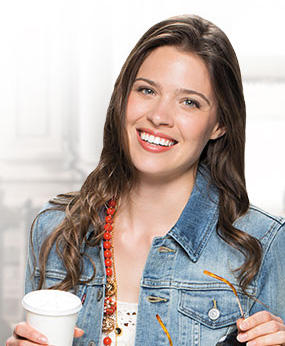 Sometimes teeth need help getting back into their natural position, but traditional bracket and wire braces are not for everyone. At Tosh Dental Group, we understand. We use clear aligner braces with adult patients to fix a variety of dental concerns. These types of aligner braces work best to correct:
Gaps in Teeth
Crooked Teeth
Benefits of Clear Aligner Braces
Clear aligner braces offer many of the same benefits as traditional bracket and wire braces but without the metal hardware. The transparent trays blend with your smile to make them less noticeable.
The trays simplify caring for your teeth during treatment since the trays come in and out. Brushing and flossing routines stay just as easy as with traditional bracket and wire braces. Also, there is no restriction on what you can eat because there is no fear of breaking a wire or bracket.
Why You Might Need Clear Aligner Braces
Have you always wished your teeth were straighter? Or did you have braces as a child and now notice things have shifted out of alignment over time? Clear aligner braces might be the right choice for you.
Get Your Straight Smile Today!
Give us a call
, schedule an appointment online, or send us an email. We will be sure that you get the right treatment for your orthodontic needs!