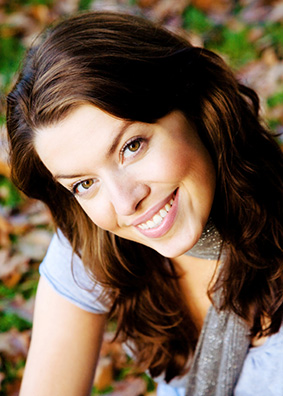 Your smile is one of your most important features. Our cosmetic dentistry services range from subtle enhancements to more complete transformations. You will feel confident knowing you no longer have to suffer from chipped, discolored, crooked, or even missing teeth. We work together with you to develop a personalized plan to achieve your goals.
Cosmetic Dentistry Services:
Cosmetic Dental Bonding: Cosmetic dental bonding repairs chipped, cracked, or stained teeth. As one of the most conservative cosmetic dentistry treatments available, cosmetic dental bonding requires little to no prepping and preserves most of the natural tooth structure. And it's fast, too! Dental bonding usually takes just one visit to complete.
Clear Aligner Braces: Clear aligner braces are another excellent way to improve the look of your smile. With clear aligner treatment, you could reduce how long you will need orthodontia, as compared to traditional wire and bracket braces.
Porcelain Veneers: Porcelain veneers cover a tooth that is chipped, cracked, or stained. Think of them like a contact lens for your tooth. Veneers also close gaps between the teeth. They look fantastic and provide a custom solution to transform your smile.
Smile Makeover: Complete smile makeovers often combine techniques into a smile transformation. Dental bonding or porcelain veneers along with treatment like dental implants, crowns or bridges come together depending on your individual needs.
Teeth Whitening: Professional teeth whitening treatments are so convenient and affordable that they've become a regular part of many people's beauty routines. Professional grade at-home whitening kits produce excellent results over a longer period. Our custom-fit whitening trays deliver maximum product for the best results.
Transform Your Smile Today!
Give us a call
or schedule an appointment online. We will help you to decide which dental cosmetic services are best for you!